Add a Narration to Panorama Slides
Narration is simply an audio file that you add to your Panorama Slides. Narration can be any kind of sound, your voice telling interesting stories or information, or just a song.
You don't need any special sound equipment in order to add Narration to your Panorama Slides. The microphone on your laptop is sufficient.
Just follow these easy steps:
Click on the 'Add Narration' button.
When ready click on 'Start Recording'.
Click on 'Stop Recording' when you are done.
You can listen to the recording then save, replace, or delete it.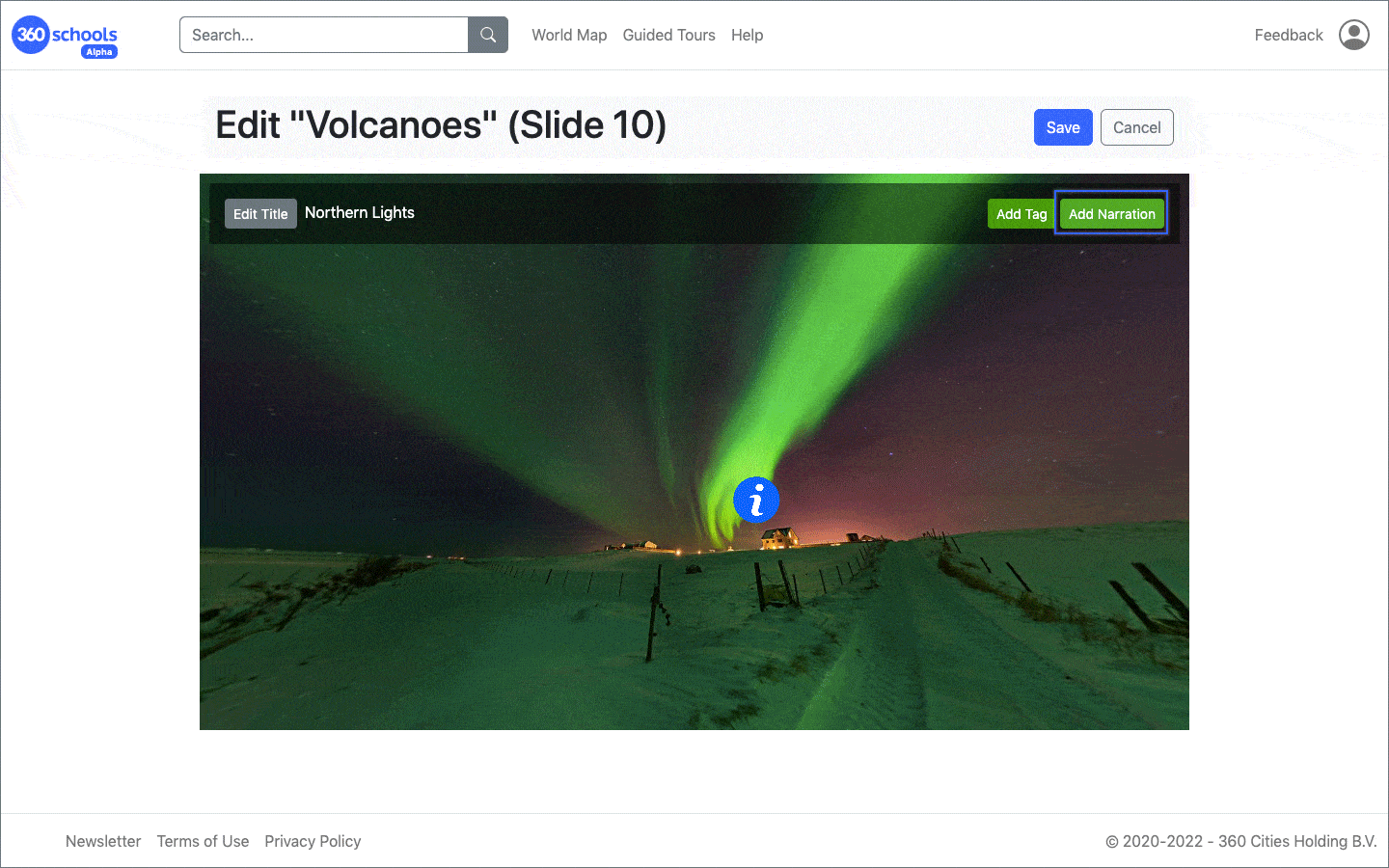 A sound icon will appear to the left of the title of Panorama Slides that have a Narration. Click on it to play the recording. While you are listening to the recording, you can still pan around the panorama and discover the content inside its tags.
---
Related Content